Hire
top remote talent

globally

With AllRemote go beyond borders, hire pre-vetted talent effortlessly.
Ready to make your next remote hire?
Build
teams without boundaries

- within days, not months

Hyper growth companies can hire and onboard top remote talent to support their explosive growth, without the hassle of the tedious recruiting process
5:1
Interview to hire ratio
Hire the best talent, fastest
Rely on our expertise to ease remote hiring challenges.
Reach Further
Access top remote talent in 20+ countries
Find top remote talent in your preferred time zone anywhere in the world.
Hire Better
Pre-vetted talent at your fingertips
Access only the best, remotely available, and highly-qualified talent pre-screened based online assessments and technical interviews.
Hire Faster
Get your first full-time remote hire in <2 weeks
Your speed defines the hiring pace. Onboard, pay and manage compliantly and seamlessly.
Pay Safer
Pay as you go
No one-time success fee. Pay monthly subscription after the employee is on-boarded.
How AllRemote Works
Quick, simple steps to build your ideal remote team
Create your employer profile
Set your hiring preferences.
Post a remote job
Detail your role including responsibilities, skills, and budget.
Review candidates
Access AI matched, pre-vetted talent and connect with them.
Get to work
Hire and onboard your remote employees in days, not months.
Join 60+ hyper growth companies that have hired through AllRemote









Happy Customers = Happy Us
Our customers spill why they love us.

AllRemote has helped us unblock some key hiring challenges in a timely manner. They have been a very proactive group that is always on top of things and are more than willing to work with us for any feedback.
Nitish Jha
Head of engineering, Gojek
AllRemote has significantly redefined quality and diverse hiring for ShipRocket. They have helped us build a team of 12 employees from 3 international geographies. Any business looking to expand teams or build remote teams from scratch, AllRemote is the place for you.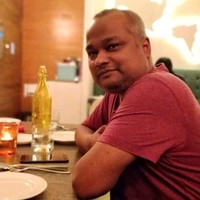 Sunil Kumar
CTO, ShipRocket
Hire the right talent across all top skills
From PHP developers to marketing executives, we got you covered for all of your hiring needs.
Ab Initio
Airflow
Android SDK
Android Studio
Android Testing
Angular
API Testing
Automation Testing
AWS
Backend API
Bigquery
BLE
C++
Content Writing
CSS
DevOps
Docker
DynamoDB
Express.js
Flask
Git
Golang
HTML
I2C
Informatica
iOS Testing
Java
Javascript
JIRA
JSON
Kafka
Kotlin
Manual Testing
Mobile Testing
MongoDB
MySQL
Node.js
PHP
PostgreSQL
PowerBI
Project Management
Python
React.js
Redis
Redshift
Redux
Robot Framework
Ruby on Rails
Salesforce
Selenium
SPI
SQL
Tableau
Talend
Typescript
UART
Unix
C
ETL
XCode
XML
Signing up takes less than a minute
Accelerate the shift towards remote work
© Copyright AllRemote 2022. All Rights Reserved