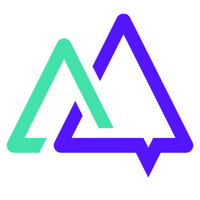 Dreamfect
React Native Developer
Location
India, Delhi, Kolkata, Mumbai, Chennai
Job Type
Full-time
Experience
2 to 3 years
Salary
N/A
Why you should join Dreamfect
👩🏻‍💻👨🏻‍💻 Mission driven company with powerhouse founders
🏡 🖥️ Remote friendly work culture
👨‍💻 Work on latest tech stacks that delivers business impact
🏖 Paid time off, Flexi-hour policy & Wellness benefits
---
About the role
Be involved in the customer feedback loop to strategize based on customer usage data (via Mixpanel) and fix [relevant] bugs
Translate customers want to attainable steps in mobile development
Suggest improvements
Maintain and update your changes in our Github
Document front-end architecture
Work with back-end developers to innovate a more efficient data structure
Collaborate closely with both founders, Caleb and Jabez, on the changes to be made. Also, to keep each other accountable for our progress
---
Ideal candidate
2-3 years experience in Mobile Application Development
2-3 years experience in React Native and Redux
Previous experience deploying a mobile application for production (i.e. App Store and Google Play Store)
Fluent in English (Read and Write)
---
About Dreamfect
The social empowerment platform to celebrate progress together. Time to hope, build and dream again.
Dreamfect is the world's first social goals app, creating a decentralized eco-system of support to help individuals complete personal projects and goals.
Founders
We are 2 cousins who celebrate each other's lives. Both the ups and downs. And we want the world to have a platform where all can encourage and support one another to building dreams and goals and journeys.
Caleb has a background in sales and is an avid entrepreneur; from guitar strings in high school to running a salad store and flipping cars.
Jabez is the brains, pHd in AI Swarm Tech and will never stop till he finds the solution and answer he wants.
---
© Copyright AllRemote 2022. All Rights Reserved