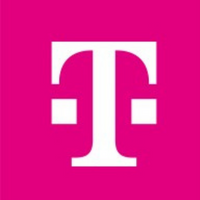 DTDL
Android Developer
Location
India, Delhi, Chennai, Mumbai, Kolkata
Job Type
Full-time
Experience
4 to 7 years
Salary
N/A
Why you should join DTDL
💵 Venture capital-backed hyper growth company
🏡 🖥️ Remote friendly work culture
🚀 Rapid career advancement with opportunities to learn
💰 Competitive salary and Performance bonus
---
About the role
---
Ideal candidate
At least 4+ years of working experience in software engineering
Strong knowledge of Kotlin, Android tools and framework, and Android Studio
Strong experience with MVVM architecture
Good skill in unit tests
Good to have- RxJava and Dagger
Experience in using app vitals and performance monitoring systems
Strong attention to detail, particularly on software engineering fundamentals, testing methodologies, and quality
Familiarity with Android design patterns
---
About DTDL
Deutsche Telekom Digital Labs is a place where exceptional minds and motivated teams work to build disruptive products that will change the way Telekom operates. They believe excellence is a journey and not a destination.
Here, everyone continuously innovates to become formidable change agents that provide creative solutions to modern-day problems.
Founders/Leaders
Kanwardeep Singh Ahluwalia, MD and SVP
Purpose driven, a veteran with diverse and expansive experience spanning strategic planning, products and platforms creation, architecture and execution of consumer products/services. Proven expertise in directing an effective digitization approach for consumer facing channels based upon transformation of the business process and technology landscape.
---
© Copyright AllRemote 2022. All Rights Reserved