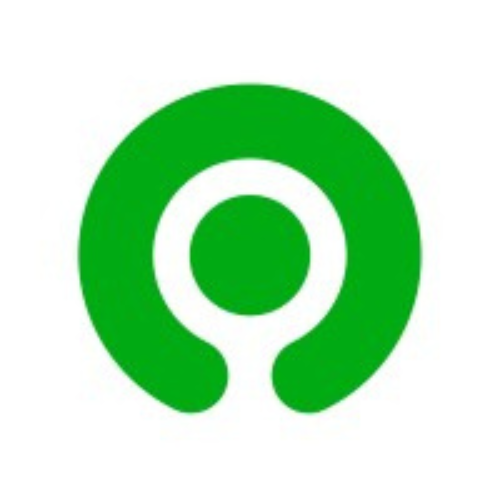 Gojek
Full Stack Developer
Location
India
Job Type
Full-time
Experience
4 to 9 years
Salary
N/A
Why you should join Gojek
⚓️ Stable company with a strong employer brand
🎯 Mission-driven, customer centric organisation
🧑‍🏫 Training and mentorship to learn from best in class talent
💰 Competitive salary and Performance bonus
🏖 Paid time off, Flexi-hour policy & Wellness benefits
---
About the role
Syncing and staying up-to-date with your team (daily standups and slack)
Working with developers to understand and assess needs for backend APIs
Engaging with Design / Product / QA / DevOps to help bring the concept to reality
Actively code reviewing and providing quality / actionable requests on pull requests
Asking for mentorship/guidance and receiving feedback with elegance
Identifying and calling out bottlenecks/bugs/issues, both technical and non-technical
Help us modernize and optimize our codebase
---
Ideal candidate
Should have 4-7+ years of experience in Web Development.

Has worked on React v16 & above and redux libraries. Knows about hooks and context API.

Has worked on Nodejs on production systems using frameworks like Express or Koa.js.

Know how to write the code using TypeScript.

Experience in technologies like Docker, Kubernetes, git, terraform

Knows CSS in JS pattern by using libraries like react-emotion.

Must have an understanding of Docker, Git.

Used Webpack as one of the module bundlers.

Has Worked on Jest testing framework

Has basic knowledge of GCP or AWS (Cloud)

Have experience of site performance via audit and knows metrics like Core Web Vitals.
Bonus Points If:
Good if the person knows how monorepo works and pnpm usage.

Understanding of how PWA works, Service Side rendering, React Native and Hybrid apps.

Understanding of Metrics and Monitoring of web applications using tools like Cortex, Grafana, or similar.

Set up Infrastructure as a code using Terraform

Good if the person has previously worked on building a UI for User Campaign Management. You know what it takes to build UI interfaces that let users build user segments, schedule campaigns, user journeys, integrate with external APIs
---
About Gojek
Gojek is Southeast Asia's leading on-demand platform and a pioneer of the multi-service ecosystem model, providing access to a wide range of services including transportation, food delivery, logistics and more. Gojek is founded on the principle of leveraging technology to remove life's daily frictions by connecting consumers to the best providers of goods and services in the market.
The company was first established in 2010 focusing on courier and motorcycle ride-hailing services, before launching its app in January 2015 in Indonesia. Since then, Gojek has grown to become the leading on-demand platform in Indonesia, with additional operations in Vietnam and Singapore. The Gojek platform now comprises over 2.5 million driver partners across the region. Gojek is part of the GoTo Group, the largest digital ecosystem in Indonesia, consisting of Gojek, Tokopedia and GoTo Financial.
Gojek is dedicated to solving the daily challenges faced by consumers, while improving the quality of life for millions of people across Southeast Asia, especially those in the informal sector and micro, small and medium enterprises (MSMEs).
Gojek has raised a total of $5.3B in funding over 13 rounds.
Founders
Nadiem Makarim, CEO and Founder of GO-JEK Indonesia
Nadiem worked at McKinsey & Company, Zalora, and Kartuku before founding Gojek. Nadiem noticed as a frequent ojek user that ojek drivers spend the majority of their time waiting for passengers, while clients waste time walking around looking for an open ojek. Gojek was created to address this issue by creating a platform that allows drivers and riders to connect quickly and earn more money. An Indonesian native, Nadiem holds degrees from Brown University and Harvard Business School.
Kevin Aluwi, CEO & Co-founder at Gojek
Kevin has also worked at Zalora before founding Gojek. Kevin currently serves as the CEO of Gojek and is a graduate of the University of South California.
Michaelangelo Moran, Co-founder at Gojek
Michaelangelo Moran is the Co-Founder and Director of GO-JEK Indonesia / Semua Properties Bali / Arc MediSpa / Bali Praia. He studied in UWCSEA then earned a bachelor in BA in Boston University in 2003 and BFA in Web Design & New Media from Academy of Art University San Francisco, CA in 2010. Michaelangelo Moran is also known as DJ Mikey Moran who has opened on stage for major artists. He is also noted for designing Gojek's first distinctive logo and branding the entire company, in addition to working as the business's Brand Director.
Awards and Recognition
Top 15 Most Valuable Indonesian Brands 2019
Top 3 Brand Performer and Top 3 Most Powerful Transportation/Logistic Brands
Top 3 Netizen Choice in Online Transportation
The BrandZ Top 15 Most Valuable Indonesian Brands 2019
The BrandZ Top 15 Most Valuable Indonesian Brands 2019
The BrandZ Top 15 Most Valuable Indonesian Brands 2019
The BrandZ Top 15 Most Valu Best Indonesia Mobile App 2015
Best Startup Category Work Life Balance
Most Admired CEO in Indonesia 2017
Most Creative in Solving Economic Challenges 2017
---
© Copyright AllRemote 2022. All Rights Reserved