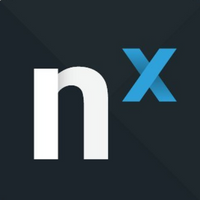 Network Optix
Quality Assurance Engineer (Client/Server)
Location
Serbia
Job Type
Full-time
Experience
2 to 6 years
Salary
N/A
Why you should join Network Optix
⚓️ Stable company with a strong employer brand
🎯 Mission-driven, customer centric organisation
👨‍💻 Work on latest tech stacks that delivers business impact
💰 Competitive salary and Performance bonus
🏖 Paid time off, Flexi-hour policy & Wellness benefits
---
About the role
A full cycle of manual testing new features: from reviewing documentation and planning to testing the last bug and confirming the readiness of the feature
Regression testing of VMS and Web based product of the company
Development of test cases to cover the functionality of VMS and Web based product
Configure all infrastructure that you need for testing. Work with real devices like cameras, NVR, ARM devices, etc.
In the future, autotests will need to be checked for coverage of test cases developed by you and other engineers
---
Ideal candidate
5 + years experience in testing
Experience in designing, writing and executing the test cases
Ability and tenacity to reproduce complicated issues
Ability to provide precise steps for reproducing bugs
Critical thinking - you most often notice the shortcomings and weaknesses of the products and solutions used, understand how they can be corrected or improved in terms of user experience
Desire and ability to independently understand the product / application areas and solve complex issues
Developed communication skills to communicate with colleagues from other departments for information, provide constructive feedback and defend your point of view
Familiar with at least one OS system: Microsoft, Ubuntu, MacOS. Experience in administrating and using it.
Basic knowledge of network organization (IP Address, Subnet Mask, IP Port, protocols). Skills in working with traffic analyzing tools (Wireshark / tcpdump)
Experience with virtualization systems (VBox, VMWare, Vagrant)
Experience with bug-tracking systems (JIRA is preferred)
Preferences
The desire to learn and grow as a quality assurance engineer, supported by real actions (studying theory, passing specialized courses)
ISTQB - Foundation Level (certificate is a plus)
Experience with usability testing
Experience with different media-formats, codecs, containers (mkv, mpeg2-ts, h.264, webm, vp8, mjpeg etc), media delivery protocols (rtsp, http, hls), ffmpeg
Basic experience with IP Cameras/Recorders. Basic Experience in Version Control systems (git)
Experience with load testing a plus
Knowledge of python a plus
---
About Network Optix
Network Optix helps companies build better video solutions with our open, extensible, metadata-enabled video VPaaS platform - Nx Meta. Creates custom, AI-powered video solutions for your customers or your company - become Powered by Nx.
Network Optix began as an idea born of necessity – there simply had to be a better way to discover, view, and manage IP cameras. They are focused on one thing: helping companies rapidly build intelligent video services and solutions for customers with their full-stack video platform and ecosystem.
They are the 7th fastest growing software company in America (2016 Inc 500) with 90+ FTEs and growing every month (as of August 2020). Nx software powers some of the coolest video applications on the planet.
Funded by Sergey Bystrov and Nathan Wheeler, Network Optix has raised a total of $750K in funding over 1 round.
---
© Copyright AllRemote 2022. All Rights Reserved