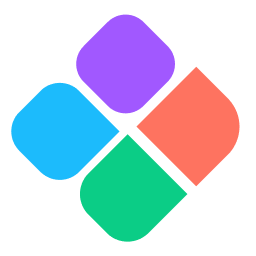 Skuad
Payroll Executive - SEA
Location
Philippines, Manila, Cebu City, Davao City
Job Type
Full-time
Experience
3 to 6 years
Salary
N/A
Why you should join Skuad
💵 Venture capital-backed hyper growth company
🚀 Rapid career advancement with opportunities to learn
💰 Competitive salary and Performance bonus
🏖 Paid time off, Flexi-hour policy & Wellness benefits
---
About the role
Responsible for monthly end-to-end payroll verification of Payroll inputs & outputs

Process monthly or bi-monthly employee payroll payments on time and through the appropriate channels

Processing Full & Final settlement of resigned employees and other one-off payments

Responsible for error-free payroll deliverables

Coordinate with vendor teams in order to review and reconcile the payrolls processed

Complete invoice reconciliation for the consultant payments processed

Coordinate with Finance team to reconcile the payments and fund booking for employee/consultant payments processed

Check and report on Statutory dues including SSS, Philhealth and Pag-Ibig , Contribution, Withholding Tax to vendors as required

Review and reconciliation of notices from government depts i.e. Social Security System, Department of Labor and Employment and others

Support the annual Income Tax Filing process for all the countries supported
Employee/Client/internal team support:
Complete all HR documents for employees as required and submit for approvals and filing

Obtain and verify direct deposit banking information from employees

Ensuring Payslips and Tax sheet are shared to the client after salary credit as required

Solving employee queries as per established SLA guidelines

Facilitate CSM/Sales/Finance team with the required knowledge to support the BAU activities

Coordinate with the external vendors to reconcile payroll accounting entries for payrolls processed

Preparation and validation of Reports as required by the client such as Variance, Department & Location wise data, Comparative Payroll summary, etc
Payroll entity implementation:
Support payroll and entity setup, Payroll data setup testing, salary calculator set up as required

Identify and implement payroll process automation initiatives

Coordinate with vendor team in order to understand the payroll calculation logic and use that for operational review and reconciliation process

Vendor management-tracking vendor performance works on RCA creation for any issues and take preventive measures

Working as a SPOC for internal and external audits as required

Working on Payroll documentation creation and maintenance as required
---
Ideal candidate
Extensive knowledge & understanding of payroll process & practices, including tax and compliance practices

3 to 6 years experience in payroll delivery

Ability to engage and work with regulatory bodies

Well-developed interpersonal skills with the ability to communicate effectively with key internal stakeholders, all levels of employees and management,

Ability to work independently

Flexibility to work with different stakeholders in a dynamic working environment

Proven analytical and problem-solving skills

Ability to identify risks and impacts as well as possible solutions and corrective actions
---
About Skuad
Envision a world without borders where a company can find, hire, and manage talent regardless of location. A world where you can find work that speaks to your passion without having to move to another place. Skuad enables this!
Skuad is a global employment and payroll platform - we enable companies to employ contractors and full-time employees in over 160 countries, without the complexities of setting up a local legal entity.
With Skuad's unified platform, companies can -
onboard new hires anywhere in the world in minutes

run global payroll securely and with a single click

stay 100% compliant with local employment laws

manage benefits, work permits, timesheets, and more
Our leaders have over two decades of HR experience and expertise in building globally diverse and distributed teams, with a vision to create 1 million opportunities globally by 2027. We function well as a globally distributed team of driven individuals. We achieve this with a deep focus on providing value to our customers, learning from one another, and collaborating asynchronously and effectively while being committed to continuous learning & improvement
We raised $15 million in Series A funding in October 2022. This funding round brings the total raised to $19 million, including participation from returning investors Beenext and Anthemis.
With Skuad you'll have 😃
Ownership: You will own what you do. We are a results-driven team, which means we expect you to get things done.

Endless support: You will always have the help you might need and the resources you need to deliver.

Experiment: This is your playground. Come up with ideas, pitch them and take initiative. You will have a free hand to execute exciting ideas.

Impact: Be a part of a world-class team where we are constantly working on something new and maximise the impact of the products we build.
If you are someone who wants to solve real-world challenges and enjoys finding elegant solutions to difficult problems, Skuad is the perfect workplace for you!
Join us to build a global employment solution that is making opportunities accessible for talent and organisations across the world.
Founders
Sundeep Sahi, CEO
Has over 20 years in the industry with executive roles in product, analytics, and technology across startups and enterprises. Sundeep co-founded Indifi, worked at Microsoft, headed Wynk product to mention a few. He holds 3 patents in Distributed Applications and is adept at building and managing large distributed teams spanned across North America, Europe, India, and Australia.
Awards
Recognized under 30 Startups To Watch: The Startups That Caught Our Eye In January 2021 by INC42
---
© Copyright AllRemote 2022. All Rights Reserved