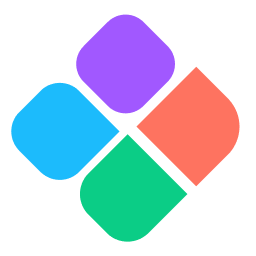 Skuad
Payroll Manager - SEA
Location
Philippines
Job Type
Full-time
Experience
10+ years
Salary
N/A
Why you should join Skuad
💵 Venture capital-backed hyper growth company
🏡 🖥️ Remote friendly work culture
🚀 Rapid career advancement with opportunities to learn
💰 Competitive salary and Performance bonus
🏖 Paid time off, Flexi-hour policy & Wellness benefits
---
About the role
Complete payroll verification and signoff process for finalization

Review and authorize the release of payroll bank files each month

Coordinate with the Finance team and ensure the accuracy of the payroll/consultant/partner invoices raised

Ensure that the partner invoices and forms for statutory filings are received, reviewed, and filed for audit reference

Manage daily/weekly cadences in order to identify process streamlining opportunities

Support Payroll teams to create and deliver streamlined, simplified and standardized processes that ensure our employees are paid accurately and on time

Govern and support payroll vendors to ensure compliance and successful delivery

Support simplification & standardization and automation-related payroll projects in association with the Product team.

Develop, maintain and assess internal controls in the payroll area

Check and report on Statutory dues including TDS, Professional Tax, Provident Fund, ESIC to vendors as required
Employee/Client/internal team support:
Facilitate CSM/Finance/HR Cadence calls as required to discuss operational efficiencies

Facilitate external vendor weekly cadences to confirm on clarifications and reconciliations as required.

Gathers and analyses data to identify root causes of issues, successes, and trends which can impact payroll

Drives organization efficiency, effectiveness, and compliance with internal and external audit requirements and standards, sound fiscal practices and a performance scorecard

Preparation and validation of Reports as required by the client such as Variance, Department & Location wise data, Comparative Payroll summary, etc

Point of contact for auditors' requirements, investigations, and meetings
Payroll entity implementation:
Lead Payroll and entity setup and work with the team to have UAT testing completes for Pay platform setup, Salary calculator setup and employee master data setup in People HR

Effective vendor management and oversight for outsourced payrolls

Work on payroll calendars set up with the providers across the region

Identify and support implementing payroll process automation initiatives to improve end-user experience for clients

Coordinate with the vendor team in order to understand the payroll calculation logic and build an in house operational review system

Tracking vendor performance, work on RCA creation for any issues, and take preventive measures

Working on Payroll documentation creation and maintenance as required
People Management:
Effective management of the South East Asia Pacific payroll teams within span and layer constraints

Creating a work environment for employee engagement

Motivates and involves stakeholders to help implement and support change and develops strategies to deal with resistance to change.

Applies systematic thinking to multiple change initiatives.

Drives regular collaboration forums to review performance against SLAs and means to increase efficiency

Determines work assignments and work priorities

Recommends staffing levels and organization of staff, especially in peak periods
---
Ideal candidate
Extensive knowledge & understanding of payroll process & practices, including tax and compliance practices

Strong English skills

10+ years of experience in payroll delivery

Ability to engage and work with regulatory bodies

Well-developed interpersonal skills with the ability to communicate effectively with key internal stakeholders, all levels of employees and management

Ability to work independently

Flexibility to work with different stakeholders in a dynamic working environment

Ability to identify risks and impacts as well as possible solutions and corrective actions

Experience in leading the team. Strong leadership and a high level of ability to motivate staff to achieve personal and business objectives

Demonstrated project management skills
---
About Skuad
Envision a world without borders where a company can find, hire, and manage talent regardless of location. A world where you can find work that speaks to your passion without having to move to another place. Skuad enables this! We are democratising talent and opportunities globally by making remote work accessible anywhere in the world. Skuad is helping employers build, pay, and manage exceptional talent globally while we take care of global payroll, compliances, and taxation for them. We are a remote-first team of driven individuals distributed across the globe. We love our diversity and passionately enable our customers in building global teams & diverse work cultures. We achieve this with a deep focus on driving value for our customers, learning from one another, collaborating asynchronously and effectively, while being committed to continuous learning & improvement.
With Skuad you get to have:
Ownership: You will own what you do. We are a results-driven team, which means we expect you to get things done.
Endless support: You will always be able to reach the help you may need. You will have the resources you need to deliver
Experiment: This is your playground. You will come up with ideas of your own, pitch them and take them up. You will have a free hand to execute exciting ideas.
Impact: Be a part of a world-class team where we are constantly challenged with new things and maximise the impact of the products we build.
Skuad has raised a total of $15M in a seed funding round. Skuad is funded by Alto Partners Multi-Family Office, BEENEXT, Anthemis, and Rohan Monga.
Founders
Sundeep Sahi, CEO
Has over 20 years in the industry with executive roles in product, analytics, and technology across startups and enterprises. Sundeep co-founded Indifi, worked at Microsoft, headed Wynk product to mention a few. He holds 3 patents in Distributed Applications and is adept at building and managing large distributed teams spanned across North America, Europe, India, and Australia.
Awards
Recognized under 30 Startups To Watch: The Startups That Caught Our Eye In January 2021 by INC42
---
© Copyright AllRemote 2022. All Rights Reserved