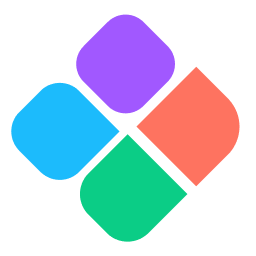 Skuad
Product Designer
Location
Gurugram
Job Type
Full-time
Experience
3 to 6 years
Salary
N/A
Why you should join Skuad
💵 Venture capital-backed hyper growth company
🚀 Rapid career advancement with opportunities to learn
💰 Competitive salary and Performance bonus
🏖 Paid time off, Flexi-hour policy & Wellness benefits
---
About the role
As a Product Designer, you will be responsible for leading the design of (complex) applications. This includes conducting user research, creating wireframes and mockups but also a stunning pixel perfect design. During the process you'll be working closely with our cross-functional teams to ensure the final product meets requirements and exceeds their expectations.
You like solving problems! Whether you're creating something from scratch or need to add features to something you or your colleagues have been working on before. You'd like to stay ahead at least one step, making sure you'll keep room for future innovation.
W

orking closely with all departments to innovate and build products that customers love

Take ownership of all design elements for different business units

Drive the creation of a world-class user experience through application of UX, design standards, principles, and usability heuristics

Participate in research and brainstorming sessions to generate ideas, solutions and design concepts that address customer pain points
---
Ideal candidate
At least 3-6 years of product design experience (working on software products)

Proven experience of shipping multiple impactful products end-to-end

Excellent verbal and written communication skills, and the willingness and confidence to present your ideas to key stakeholders

Skilled in using

Figma, Photoshop, Illustrator

etc

Experience working on a

SaaS product

Experience working within a cross-functional team in an agile context

Experience with the startup culture is a plus

Bachelor's degree in

HCI, UX or Product Design

UX certification and relevant work experience is also acceptable
---
About Skuad
Envision a world without borders where a company can find, hire, and manage talent regardless of location. A world where you can find work that speaks to your passion without having to move to another place. Skuad enables this!
Skuad is a global employment and payroll platform - we enable companies to employ contractors and full-time employees in over 160 countries, without the complexities of setting up a local legal entity.
With Skuad's unified platform, companies can -
onboard new hires anywhere in the world in minutes

run global payroll securely and with a single click

stay 100% compliant with local employment laws

manage benefits, work permits, timesheets, and more
Our leaders have over two decades of HR experience and expertise in building globally diverse and distributed teams, with a vision to create 1 million opportunities globally by 2027. We function well as a globally distributed team of driven individuals. We achieve this with a deep focus on providing value to our customers, learning from one another, and collaborating asynchronously and effectively while being committed to continuous learning & improvement
We raised $15 million in Series A funding in October 2022. This funding round brings the total raised to $19 million, including participation from returning investors Beenext and Anthemis.
With Skuad you'll have 😃
Ownership: You will own what you do. We are a results-driven team, which means we expect you to get things done.

Endless support: You will always have the help you might need and the resources you need to deliver.

Experiment: This is your playground. Come up with ideas, pitch them and take initiative. You will have a free hand to execute exciting ideas.

Impact: Be a part of a world-class team where we are constantly working on something new and maximise the impact of the products we build.
If you are someone who wants to solve real-world challenges and enjoys finding elegant solutions to difficult problems, Skuad is the perfect workplace for you!
Join us to build a global employment solution that is making opportunities accessible for talent and organisations across the world.
Founders
Sundeep Sahi, CEO
Has over 20 years in the industry with executive roles in product, analytics, and technology across startups and enterprises. Sundeep co-founded Indifi, worked at Microsoft, headed Wynk product to mention a few. He holds 3 patents in Distributed Applications and is adept at building and managing large distributed teams spanned across North America, Europe, India, and Australia.
Awards
Recognized under 30 Startups To Watch: The Startups That Caught Our Eye In January 2021 by INC42
---
© Copyright AllRemote 2022. All Rights Reserved