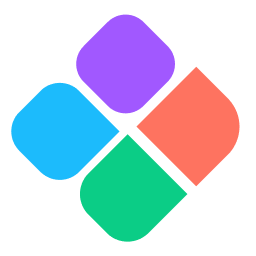 Skuad
Talent Success Executive
Location
India, Mumbai, Bengaluru, Delhi
Job Type
Full-time
Experience
2 to 4 years
Salary
N/A
Why you should join Skuad
💵 Venture capital-backed hyper growth company
🏡 🖥️ Remote friendly work culture
🚀 Rapid career advancement with opportunities to learn
💰 Competitive salary and Performance bonus
🏖 Paid time off, Flexi-hour policy & Wellness benefits
---
About the role
Onboard bright and talented people from across the world who are looking to make an impact in a fast-paced environment

Build a strong talent pipeline in tech using multiple channels for sourcing talent

Sourcing potential candidates via other professional and social media platforms

Build a lasting relationship with candidates via interactive and insightful communication using multiple channels (Call, text, email, chat)

Be the brand ambassador for Skuad and its customers

Ensure that we attract the best experts and professionals in the industry

Responsible for Stakeholder management for various customers and ensuring the hiring needs for them are fulfilled timely

Mentoring with team leaders for forecasting the hiring needs and setting the cluster/domain goals

Crafting and sending recruiting emails to passive candidates with current open jobs

Staying aware of new technological products as well as the latest trends in the talent acquisition industry
---
Ideal candidate
At least a Bachelor's degree in Human Resources Management or a relevant field

Prior experience as a Talent Recruiter

2+ years of experience in international recruitment and Tech Roles

Solid technical background needed to understand as well as explain requirements for non tech related jobs.

Prior experience with conducting various types of interviews (e.g.structured,phone,Skype).

Experience with resume databases and Applicant Tracking Systems.

Experience with various sourcing methods (e.g. Boolean search, social media recruiting etc.)

Sound knowledge of all labour regulations and HR practices.

Sound knowledge of full cycle recruiting.

Strong verbal as well as non-verbal communication skills.

Exceptional time-management and organisational skills.
---
About Skuad
Envision a world without borders where a company can find, hire, and manage talent regardless of location. A world where you can find work that speaks to your passion without having to move to another place. Skuad enables this! We are democratising talent and opportunities globally by making remote work accessible anywhere in the world. Skuad is helping employers build, pay, and manage exceptional talent globally while we take care of global payroll, compliances, and taxation for them. We are a remote-first team of driven individuals distributed across the globe. We love our diversity and passionately enable our customers in building global teams & diverse work cultures. We achieve this with a deep focus on driving value for our customers, learning from one another, collaborating asynchronously and effectively, while being committed to continuous learning & improvement.
With Skuad you get to have:
Ownership: You will own what you do. We are a results-driven team, which means we expect you to get things done.
Endless support: You will always be able to reach the help you may need. You will have the resources you need to deliver
Experiment: This is your playground. You will come up with ideas of your own, pitch them and take them up. You will have a free hand to execute exciting ideas.
Impact: Be a part of a world-class team where we are constantly challenged with new things and maximise the impact of the products we build.
Skuad has raised a total of $15M in a seed funding round. Skuad is funded by Alto Partners Multi-Family Office, BEENEXT, Anthemis, and Rohan Monga.
Founders
Sundeep Sahi, CEO
Has over 20 years in the industry with executive roles in product, analytics, and technology across startups and enterprises. Sundeep co-founded Indifi, worked at Microsoft, headed Wynk product to mention a few. He holds 3 patents in Distributed Applications and is adept at building and managing large distributed teams spanned across North America, Europe, India, and Australia.
Awards
Recognized under 30 Startups To Watch: The Startups That Caught Our Eye In January 2021 by INC42
---
© Copyright AllRemote 2022. All Rights Reserved