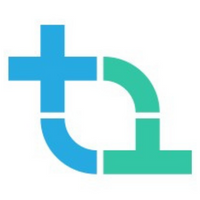 TalentFirst.ai
Senior Data Engineer
Location
Vietnam, Ho Chi Minh City, Hanoi, Da Nang, Nha Trang, Dalat
Job Type
Full-time
Experience
4 to 10 years
Salary
N/A
Why you should join TalentFirst.ai
🏡 🖥️ Remote friendly work culture
👨‍💻 Work on latest tech stacks that delivers business impact
💰 Competitive salary and Performance bonus
🏝👨‍⚕️ Paid time off & Medical insurance
---
About the role
Lead engagement with critical business, analytics, and engineering stakeholders
Interpret commercial requirements, create specifications, design, and implement data solutions
Create efficient end-to-end execution processes
Code to extract data from external vendor APIs
Transform and load data into data warehouses
Write and maintain cloud infrastructure using Infrastructure-as-Code
Write code for the cloud platform
Writing unit and system tests
Debugging, both code and infrastructure issues
Writing and maintaining documentation
Review and approve designs and code of data engineering team members
Design, build and manage efficient and reliable data pipelines to move data across several platforms
Work closely with the CTO to determine data engineering team priorities
Take end to end ownership of small to medium size projects, estimating timelines, manage project timeline and communicate progress to key stakeholders
Optimise data management, quality and governance best practices across engineering and data engineering team
---
Ideal candidate
Several years' experience building data pipelines and applications in a production environment
A few years' experience with Cloud providers, preferably AWS and Snowflake
A few years' experience in software development such as Python, API integration, relational and non-relational databases
Strong grasp of a programming language specifically writing applications for production use
Modern AWS and infrastructure (e.g. serverless, containers, queues), SQL and Spark experience
Nice to haves or wanting to learn on the job:
Tertiary qualifications in IT, Computer Science, Software Engineering, or related field
Interested and self-driven in the latest technologies
Exposure to working in Terraform
Exposure to working with CI/CD
Exposure to containerisation technologies, such as Docker
Critical thinking and ability to consider pros and cons of different approaches to a problem
Conscious of system performance, scalability, and availability
Security conscious software development processes
---
About TalentFirst.ai
TalentFirst.ai is your virtual data science team, making data science accessible to all. They provide an end-to-end capability from business case to pilot through to production.
- Data Strategy - They provide executive leadership across a range of data topics.
- Analytics - They deliver cutting edge data science and artificial intelligence solutions for our clients.
- Engineering - Their engineering services include cloud-based infrastructure, backend and frontend engineering, productise analytics solutions.
- People analytics - They are currently developing a SaaS product in the people analytics space.
---
© Copyright AllRemote 2022. All Rights Reserved